INTRODUCING RAY WARD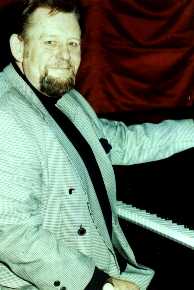 Ray started at 15 as a self-taught pianist. He usually worked with his own Trio. Always enjoying a small group setting, his declared influences are Oscar Peterson and Errol Garner.

In the early years Ray played with many well known jazz musicians such as Don Rendell, Ian Carr, Bill Le-Sage, Art Elefson and maony more to date Alan Barnes, Spike Robinson, Tony Lee, Paul Eshelby, Ronnie Verrell, Steve Rushton, Neville Dickie, Brian Dee, Roger Nobes, etc. Plus Backing top vocalists such as Lee Gibson, Patty Revell and many more.

The Trio has featured in the Edinburgh, Cork, Leeds and Soho festivals.

Ray also writes and many of his compostions are used on TV ads and trailers all over the world. The Trio has several I.T.V appearances to their credit, and has recently recorded for the B.B.C Radio 2.

Ray seeks to be constantly working; not only playing, but also organising gigs to keep him and other musicians on the 'Live'Scene.

A particular refreshing aspect of Ray's approach if that the audience enjoys his music without struggling to understand it. Ray gives encouragement to help young musicians everywhere, and is one of the most versatile keyboard players on the scene today.

Ray is always looking to keep the Jazz scene 'alive' producing his own concerts and jazz evenings wherever possible.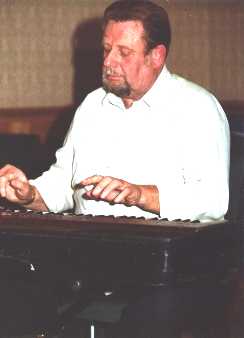 Ray is a self-taught pianist.

He started playing at the age of 10 years old and played
His first gig at 14 years old, h is early career started on the usual club scene. Then he went on to bigger things like working with the likes of Carroll Levis with his own trio, n o w becoming addicted to jazz, his heroes who included Errol Garner and Oscar Peterson etc.

Ray has worked with many if some of the top jazz players, such as Buddy Tate (American), Ray Alexandra, Bill Lesage, Tommy Whittle, Mat Waite, Don Rendle, Cambell Burnap, Kenny Baker, Spike Robinson and many more.

Ray's style of playing is very much the easy listening, swing and often exciting, ray loves to play the standard tunes. Ray's love of the music has always driven him to spread and promote his music whenever the opportunity arises. He also has his own jazz clubs like The Belverdere which next year will be the eighth year running which
Have been most successful thanks to the terrific line up he has put there, but he also gives the younger players a chance to perform.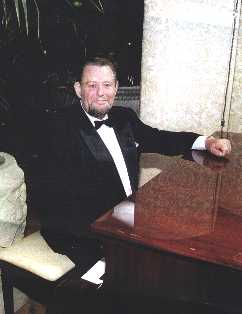 Ray also loves a good show and has played with some of the best big bands in the business. Ray does play solo but he is happiest when he is with the trio.

The venues included:
The Royal Festival Hall Cork Jazz Festival, Edinburgh Festival Barbican, Whitely.

Ray has appeared as far as Jakarta! Resident at the Pizza Express for 10 years, Polookaville for 2 Years, 100 club
Cafe Royal, The Grosvener Hotel, Lancaster Gate and many others.

Ray always gives his best whether it be solo piano or with the band which makes him flexible to cope with most requirements hoping to be of use to you at some time in the future.